Cutting Disc Range
One of the great things about Magimix food processors is the Food preparation using Discs. These are easy to use and very quickly Slice - grate vegetables or fruit.
Midi bowl - to prevent the pusher from touching the discs, Magimix created a safety clearance between the grater or slicer and the lid. It is therefore normal to find a small piece leftover. To reduce this they recommend Always using the midi bowl for disc use.
XL Pusher - Never push too hard on the Magimix Pusher, this can firstly distort the food you are preparing, making the Slices irregular and secondly puts extra pressure on the spindle and Disc Support which will damage the Machine, pusher, spindle or disc support.
Washing - Wash all discs and bowls in the dishwasher - but the disc support should be allowed to cool down if washed on a hot wash ... or just run under the tap before using.
Watch the video (FR) here
Click the discs pictures Below to see more
3 x Julienne Cutters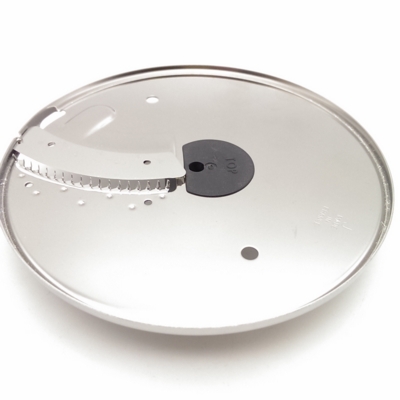 Magimix 17373 Julienne disc - for matchstick size strips 2mm x 2mm approx, chill the carrots in fridge and place into feed tube horizontally, other ideas ham, apples, pears, peppers, cucumbers, onions, potatoes, courgette and all other fruit preparation.
Magimix 17016 Julienne disc is for preparing vegetables for stir frys, salads and fine Baton carrots. 6mm Wide by 2mm deep Julienne disc A tip for "straight" julienne carrots is to chill the carrots, or use from fridge and place into feed tube horizontally.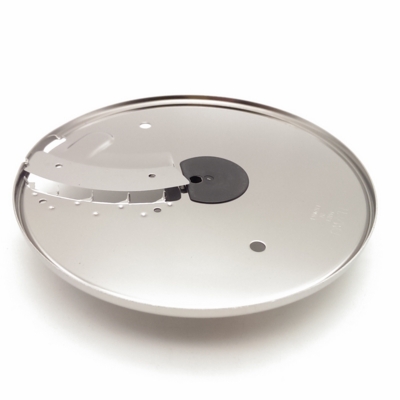 Magimix 17017 Julienne disc is ideal for thin wide strips. Magimix food processor disc. Extra wide Julienne 12mm x 2mm Ideal for strips of ham, thick shredding of fruit, apple, melon and vegetables strips for stir fry.
4 x Grating / Shredding Discs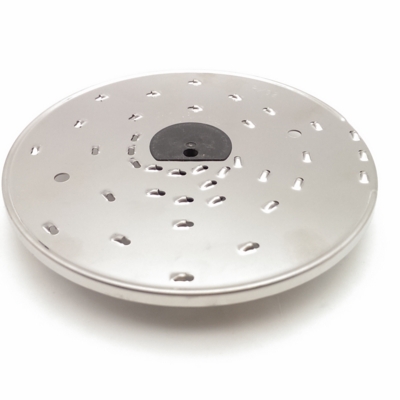 Magimix 17366 2mm Grater - The fine grater is ideal for cheese, carrots and chocolate and other small shredded foods. This disc originally comes with the Magimix XL food processor machines.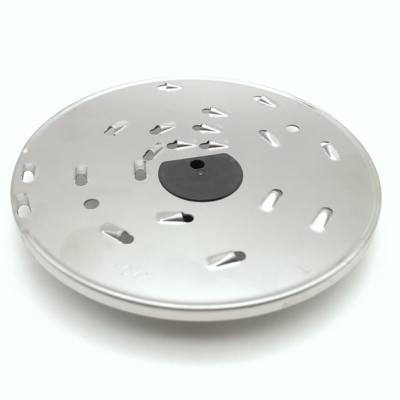 Magimix 17367 4mm Grater - The medium grater is ideal for beetroot, carrots and other vegetables. This disc is for all Compact and Cuisine Systeme food processor.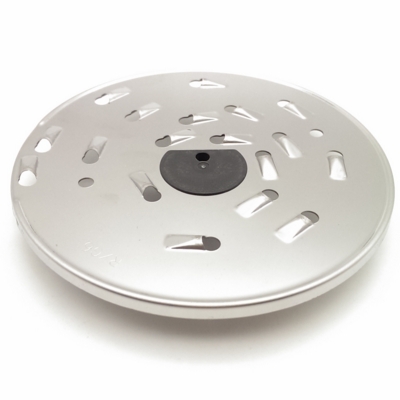 Magimix 17368 6mm Grater - Coarse grating disc for crunchy coleslaw, apple, cheese, mozzarella, carrots, shredded potatoes, for potato rosti. Check model - ideal for coleslaw and of course who could resist chocolate curls for cake tops.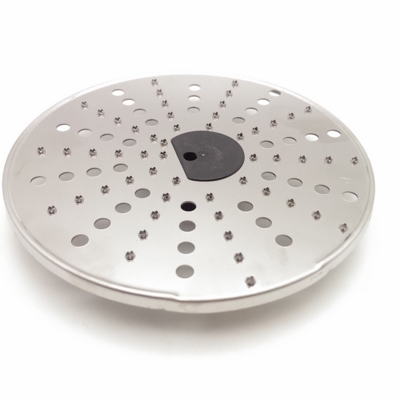 Magimix 17372 Parmesan - Can grate all hard cheeses including Romano, Pecorino and Gruyere. Ideal for very quick fresh Parmesan, to make crushed ice, breadcrumbs and to also make grated chocolate for desert toppings..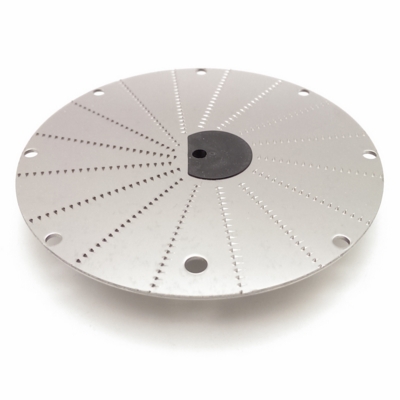 Magimix 17426 Horseradish Disc - making disc for homemade horseradish, Is also ideal for other Oriental cooking uses and Asian Dishes lemongrass, Ginger Grating. Horseradish sauce to serve with roast beef, venison, tuna, smoked trout and mackerel.
5 x Slicing Discs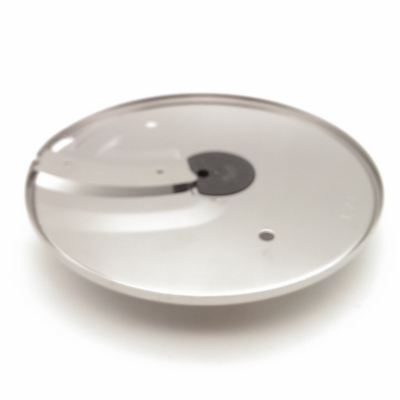 Magimix 17431 1mm slicer disc is for preparing very fine slicing for crisps, thin dauphinoise potato or thin fruit slices vegetables for salads or toppings.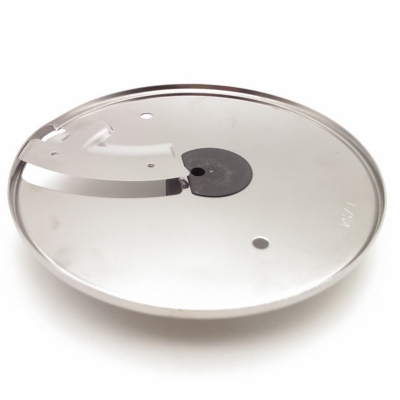 Magimix 17369 2mm Slicer for Thin slicer for tomatoes, cucumbers, onions, fruit, other vegetables, gratin potatoes - dauphinoise. fine slicing fruit and vegetable preparation. This disc is for all Compact and Cuisine Systeme food processor.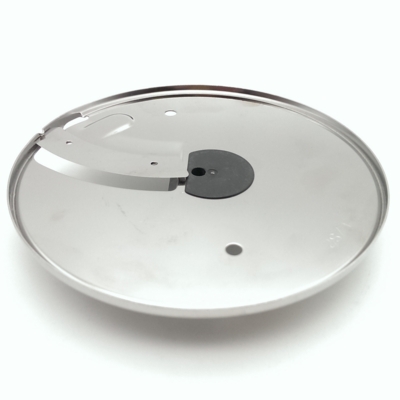 Magimix 17370 4mm Slicer is the medium slicer is also good for slicing iceberg lettuce, apples, courgettes, celery, Mushrooms and peppers for salads. This disc is for all Compact and Cuisine Systeme food processor.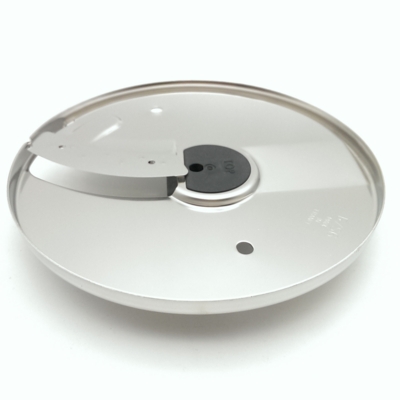 Magimix 17371 6mm Slicer - Thick or large slicing disc ideal for preparing vegetables for casseroles. Also for eggs peppers, courgettes, kiwi, beetroot, leek, melons, aubergines. This disc is ideal for game chips (sliced potato fried in the deep fryer.)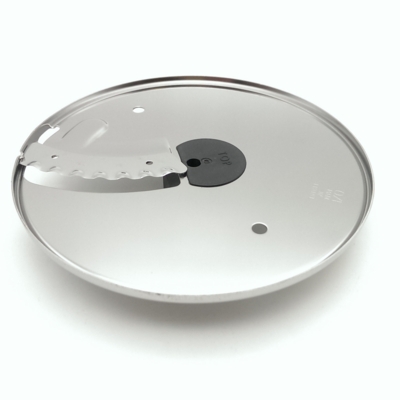 Magimix 17018 Ripple cut disc - 6mm Slicer for making vegetables, carrots, cucumber, pickles and fruit like apple, melon, have a attractive wavy Fluted look. Great for casseroles 6mm ripple cut.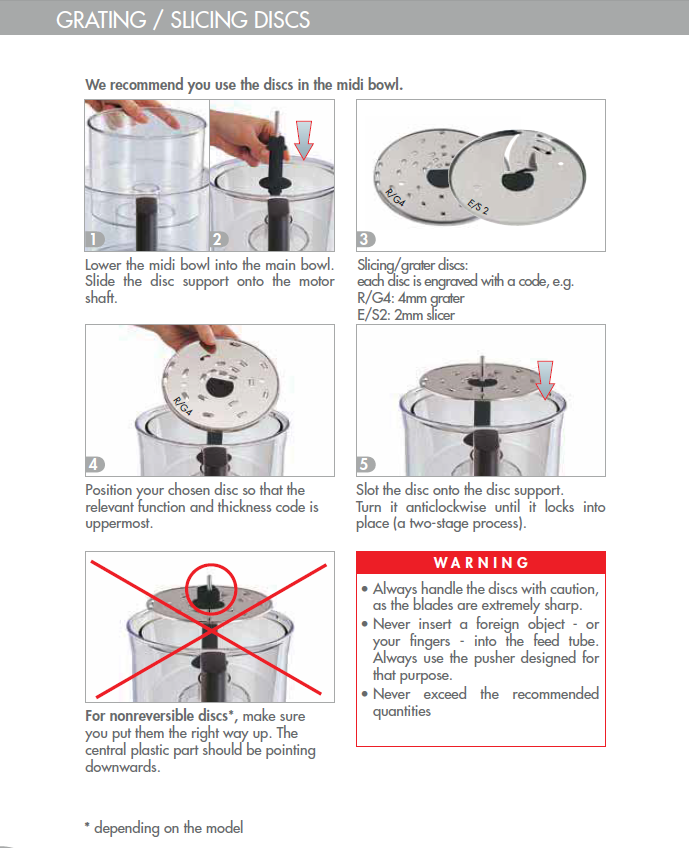 Back to Information Index
Back to Top