Magimix Ice Cream Maker
Make 100% homemade natural ice cream, sorbet, frozen yoghurts and granitas. The Magimix Gelato expert is ideal for making Italian style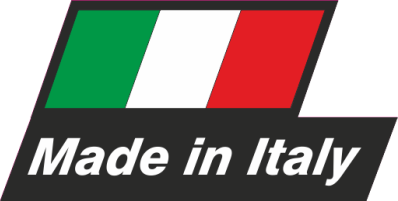 ice cream in a matter of 30 minutes. Choose from three automatic Programmes or Manual mode. There is a built in freezer so there is no need to pre freeze the bowl, a 2 litre Capacity removable bowl so you can make and store 2 batches in a row with the Gelato expert. There is a storage mode so you can make the ice cream 2 hrs before you indulge yourself and any guests. Unique ice cream maker allows you to choose from a wide range of tasty ingredients including fresh fruit and luxurious fresh cream or even frozen yoghurts.
The ice cream that you produce with the Gelato expert will be ready in as little as thirty minutes, so you do not have to wait for hours or even days to enjoy the delicious result. Ice cream is always tastier when it has been home made, and your concoction can be made to order for yourself, your family and friends to suit all tastes. Simply pour the ingredients into the machine and carry on with other tasks for only around thirty minutes, then enjoy the unbeatable flavour of your ice cream. The ice cream maker is so versatile that you can make sherbet, bombe or sorbet with it, whenever the mood takes you. With the Gelato Expert quality, power and versatility are integrated perfectly so that you always get the best possible results, whether you are preparing ice cream or other tasty treats for yourself or for a large group of people.
Because we are being requested time after time if the ice cream maker is suitable for people on a range of diets including coeliac and the lactose-intolerant, it`s what you put in that makes the difference, so having homemade ice cream you know exactly what you "put in" is what you get out for special diets. Seems most ice cream recipes are gluten-free (unless it has biscuits in it) but with homemade you can research recipes thousands of recipes online, such as the wonderful Viennese cake, the Sachertorte, which is traditionally gluten-free (almond flour is used).
People who are lactose-intolerant and like their frozen desserts should look for sorbet. Sorbet is generally made with water, sugar, and fruit, and although Nero is purported to have invented it, you shouldn't hold that against this delicious dessert! Raspberry sorbet or mango sorbet are always in the top best-loved flavours, again hundreds of recipes are available online. Some people add egg whites to sorbet, it can make the sorbet seem even sweeter and much less fresh-tasting. Although sorbet can be high in calories, it's generally fat-free as well.
Finally, there is the difficult case of diabetes you can research online for a reduced or no-sugar ice cream. However Ice cream needs a certain amount of solids that is usually provided by sugar, and can be difficult to find a substitute, sweeteners can be used but It has to taste great, which seems hard to do, but with a Magimix you can try experimenting until you get that perfect taste.

The remarkable Magimix Le Glacier ice cream maker will make the task of preparing home made ice cream a real treat. Your own choice of ingredients whether they consist of luxurious summer fruits or indulgent cream will be perfectly prepared in the Magimix Le Glacier. The ice cream bowl simply needs to stood upright in the Freezer the evening before you are going to make ice creams, or leave the bowl in the freezer so its ready to make at anytime. You will be astounded and pleasantly surprised by the quality of ice cream this produces; your delicious frozen treat will be ready thirty minutes. The entertaining possibilities will be limitless, an additional bowl is available for making any extra batches that may be needed. The ice cream that you produce with the Le Glacier will be tastier than shop bought produce as it will have all the flavour of homemade ice cream, and your concoction can be even made to order for your family and friends so that all tastes are catered for. The Le Glacier is incredibly versatile; you will be able to make sherbet or sorbets, whenever you feel like it.
Magimix are proud to provide their customers with their range of exceptional ice cream makers, and know that every model will work perfectly to deliver the best results. An ice cream maker should be the ideal combination of versatility, power and quality with the bonus of speedy working. Magimix makes sure that all these important elements are incorporated into every model, so that the ice cream you make with each product will only be the best. Magimix works hard to ensure that each ice cream maker will help you to enjoy experimenting with ingredients and creating new delicious recipes for every occasion. Preparing and making ice cream should be fun and not a complicated task; the process is always simple and enjoyable with Magimix products thanks to the perfect design of every ice cream maker. You make the choice to make your recipe low fat by using healthier food items, so that you can still indulge yourself even when you are counting the calories. There is no end to the possibilities with your Magimix ice cream maker and no limit to how much of each recipe you can make; you can entertain knowing that there will always be ample amounts and flavours for everyone to enjoy.
TECHNICAL DESCRIPTION

3 automatic programmes - Gelato, Granita and Ice Cream

Gelato - Light and airy ice cream

Granita - Ultra- refreshing type of sorbet

Ice Cream - Traditional ice cream, creamy sorbet and frozen yoghurt

Manual mode - For optimum control

Storage mode - Stores ice cream and the right temperature and consitency for 2 hours

Pause mode - Allows you to check the consitency of the ice cream

Fixed bowl - 2 litres

Removable bowl - 2 litres

Capacities - 1L of ice cream, 1.3L of Sorbet or Granita

Cooling system - Integrated

Smart paddle - Paddle automatically stops when the ice cream is ready

Simple 1 button = 1 function

Power cord - Removable

Recipe Book Over 30 recipes

Spatula

Power - m180 W

Material - Stainless steel

Guarantee - 3 years

Dimensions - H 260 x L 290 x P 370 mm

Weight - 10.9 kg

TECHNICAL DESCRIPTION

CAPACITY - 1.5 litres for models 11048 11042 (or 1.1l models 11047 )

Bowl has to be pre-frozen in a 4* freezer

INNER BOWLS - Stainless Steel

Preparation timing - 30 - 40 minutes

RECIPE BOOK - 45 ideas

POWER - 15 W

GUARANTEE - 3 year

DIMENSIONS - H270 x D170 mm

BOWL HEIGHT - 18 cm

WEIGHT - 3.3 kg
Company No. 2747961 Vat Registration Number 591 8084 13
BBS ltd for Magimix ice cream maker and spares - Retail and Trade
Back to Information Index
Back to Top