Terms and Conditions
Terms & Conditions
All goods remain the property of BBS ltd until paid for in full.
We despatch goods the same working day (Monday-Friday) if ordered before 3pm, subject to Stock availability**, Normal despatch is by Royal Mail Tracked 24 or you may wish to choose DPD Courier.
Handling and Delivery Charges
United Kingdom - Mainland
£4.95 - Tracked 24 - Despatched same day by 3pm (if goods are in stock**) by Royal mail Tracked 24 (working days Monday to Friday only)
£3.95 - Tracked 48 - Despatched same day by 3pm (if goods are in stock**) by Royal mail Tracked 48 (working days Monday to Friday only)
Free delivery*- over £100 All orders With goods value over £100 are delivered Free with full tracking by DPD.
**All items in stock despatched the same working day on a T24 or T48 as chosen, as long as order is placed before 3pm and all the items are in stock***, (Working days are Monday-Friday.... if you order on a Saturday / Sunday expect delivery on a Tuesday.) This can sometimes take two days depending on geographical location. Regretfully, refunds cannot be offered on exceptions beyond our control.
Account Customers - We do not offer Free Delivery or deliver to Third parties without prior notice or Quotation, please ring 01252 727755.
United Kingdom - Highlands and Islands
£3.95 - All orders despatched sameday by Royal mail Tracked 48 if ordered before 2pm on working days (Monday to Friday). However there may be a little delay in delivery due to your location - Postcodes FK17-FK99, HS1-HS99, IV1-IV99, KA27-KA28, KW1-KW17, PA20-PA78, PH18-PH44, TR21-TR25, ZE1-ZE3, BT1-BT99, PO30.
Channel Isles, Isle of Man
£3.95 - All orders despatched sameday by Royal mail Tracked 48 if ordered before 2pm on working days (Monday to Friday). However there may be a little delay in delivery due to your location IM1-IM99, JE1-JE99, GY1-GY99. We also do not charge V.A.T. on deliveries to the Channel Islands or The Isle of Man. By choosing the correct option at check-out, the system will deduct V.A.T. from the order.
We DO NOT send whole machines outside of the U.K. or to the Channel Islands and Isle of Man.
Republic of Ireland
£11.95 for small orders (under £100.00) - No Machines, there are suppliers in the Republic of ireland
£19.99 for large orders (over £100.00) - No Machines, there are suppliers in the Republic of ireland
Rest of world
Regret we do not deliver, parts or machines, to other world destinations. You can send to a UK address.
*Free delivery offer is for "Goods value" over £100 and is only available For Deliveries to the U.K.; this does not apply to trade orders.
Trade accounts only
Trade deliveries are charged the same as above, except we do not offer Free Delivery over £100 - BBS ltd does not deliver to Third parties without prior arrangements please phone 01252 727755 or Email
Stock availability
If the item is marked "In Stock" this can be despatched immediately.

If the item is marked "Available to Order" this will be ordered in as soon as possible and despatched, if you would like to know when to expect the goods, please ring 01252 727755 and we will give you an estimated date.
BBS Ltd dispatches orders to addresses submitted by our customers. We have a postcode finder at checkout, please ensure that the address is correct, BBS ltd takes no responsibility for incorrect postcode or address, please choose the correct Delivery Zone or you will be notified at check-out.
Any breakages and discrepancies must be notified to us within twenty four hours of receipt - otherwise we regret no claim can be considered. Telephone 01252 727755 or email retail@magimix-spares.co.uk
Other Conditions
Email addresses
BBS ltd do not sell your email addresses or details to any other company, we would however like to send Customers up to 4 emails a year, please email retail@magimix-spares.co.uk if you do not want these emails.
Manufacturer's Guarantees
We keep records of all transactions: if you need to make use of the Magimix guarantee for a product sold by us, please contact us first, as we can resolve most issues.

If you are doubtful about your guarantee and wish to check, please call us on 01252 727755 or email here.

Some parts are required to be fitted by a qualified electrician, failure to do so could invalidate the guarantee

Magimix products are very robust but because environments and use can differ greatly, the guarantee does not extend to non-domestic use e.g. (restaurants, schools, cafes etc.) These are specifically excluded from the guarantee.

BBS ltd reserves the right to change prices without prior notification.

None of the above will affect your statutory rights.
Payments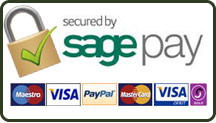 BBS ltd take Payments on our fully secure site via Sage pay, no card details are kept by BBS ltd, any enquiries about these payments please Phone... but there are helpful notes:- if you click SagePay at http://www.sagepay.co.uk/support/online-shopper-support.
Returns and Refunds
BBS Ltd only sell genuine manufacturers' products and parts. We do not sell "compatible" items. We hope that you will be pleased with your purchase, however, if you wish to make a return we will normally exchange or refund ....provided it is in a re-saleable condition. For hygiene reasons, we are unable to offer a refund on used items unless they are faulty. Firstly please e-mail phone or write to us quoting the invoice number and reason for return within seven days of receipt of goods. We will advise the appropriate method for return. All returns can only be refunded or exchanged if you include copy of original invoice, contact details and reason for return inside the parcel.
Unwanted but saleable goods in original box must be returned at the customer's expense, they can incur a re-stocking charge, however we will normally refund the full price of the returned item. If we are requested to uplift an unwanted but otherwise saleable item, or an item deemed faulty by the purchaser which on examination is not, we will may make a collection charge, depending on location, which is deductible from any refund.
We will normally process your refund within 10 working days of our receiving the return. Refunds are made using the same form of payment as used to make the original transaction.
These terms do not affect your statutory rights as detailed in Distance Selling Regulations.
Please Contact us @ https://www.magimix-spares.co.uk/Contact-Us/info/3-2/
Recycling of Electrical and Electronic Equipment
The WEEE directive is a European law that came into force in the UK, 10 years ago.
It aims to reduce the amount of WEEE (Waste Electrical and Electronic Equipment) going into landfill. Distributors are responsible for the disposal of old electrical goods in an environmentally friendly way.
Magimix are registered with Repic Ltd who operate the UK's largest WEEE compliance operation.
Electrical and Electronic Equipment should display the symbol below on the packaging or product. Do not dispose of the product in the general waste stream. Either send the product to be repaired and reused or recycle it at your nearest recycling centre.
To find your nearest re-cycling site either contact your local council.
We have met the requirements placed on us by offering all customers buying new electrical equipment from us, a free take–back of their old appliance on a like-for-like basis.
BBS Ltd Business Privacy Policy
At BBS Ltd, we are committed to maintaining the trust and confidence of visitors to our website. Please be assured that BBS Ltd is not in the business of selling, renting or trading e-mail lists with other businesses for marketing purposes. It just does not happen.
Data we record from clients:
Names and titles.
Contact information: invoice, delivery & e-mail addresses, phone numbers.
How we use this information:
To fulfil deliveries & deal with queries, including in-guarantee claims.
To update customers with issues relating to their purchases.
Security:
All our in-house terminals are protected by user specific passwords.
BBS Ltd do not have access to customer credit/debit card details either during on-line transactions, or afterwards. When customers pay using cards, the process is conducted electronically in an off-site secure server. BBS Ltd systems are PCI compliant and are tested and certificated as such.
Links to other websites.
Our website contains links to other websites which may be of interest. However, once a customer has used a link to leave our site, we cannot be responsible for protection of privacy of any information the customer may have provided to that site.
Back to Information Index
Back to Top