Which Food Processor

Which Food Processor??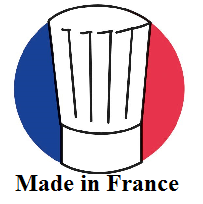 There are many Magimix Food processor models to choose from at BBS ltd, there will always be something to suit your needs and the décor of your kitchen. This guide is to try and give you a little history of the brand and help you pick the best Magimix Food processor for your needs.
Cuisine systeme 5100

Magimix was the original pioneer of the food processor 42 years ago in Burgundy France. By French catering company salesman, Pierre Verdan, he observed the vast amount of time his clients spent in the kitchen chopping, shredding and mixing. He felt there must be an easier way and he produced a simple but effective solution, a bowl with a revolving blade in the base. This first model evolved down the years to the modern version. The parts for the original R1 are still available and BBS ltd sell hundreds of bowls / blades / discs for these each year, they are still going strong and will probably last for years to come.

The modern versions are basically the same "why change something when it works". Designed to work better with the modern kitchens, with celebrity chefs, cookery schools and food writers always insisting on the Magimix food processor for reliability, quietness and robustness. (

See food processor in use

) Add to that the fact that all models come with 30 year motor guarantee, and 3 years on parts (most car companies do not offer this sort of guarantee!). This gives you confidence that this very successful French company know they have a product that lasts. The bowls are made of shatterproof lexan plastic, the same material riot shields and aircraft windows.
The motors are a commercial grade induction motor, which automatically adjusts the power for the task needed. Simple no need to select speeds just controlled power all the time. There is no servicing on these motors they just go on and on. New functions available include the Blendermix feature, fitted with the main blade the blendermix inproves the blender function of you food processor by changing the direction of the liquid from a centrifugal motion to a vortex, the blendermix produces a ultra fine blend that allows you to create your own veloute soups, smoothies, pancake batters and much more.

When purchasing a food processor there is always one main question you need to ask yourself. Which Size? The whole range of food processors have been designed to be used every day and should be kept on the work surface; the space needed is almost the same for each model. The issue will be more the number of people in your family (are you planning a larger family in the next 10 years ?) or the amount of people you entertain (will you become more popular with your new quality food mixer ?). Remember the motor guarantee is 30 years!!

A rough guide is to follow is:

The compact 3200xl model is for 3 to 4 people with a 2.6 litre main bowl
The Cuisne systeme 4200xl model is for 4 to 5 people with a 3 litre main bowl.

The Cuisine systeme 5200xl model is for over 5 people with 3.6 litre main bowl.
All these food processors are designed to help you cope small jobs or with large scale entertaining so your family or guests are provided with exquisite dishes. The 5200 model is slightly larger than the 4200 model but only takes up a similar amount of space on your kitchen worktop as the 3200. all three models come with 3 bowls, a mini bowl for small amounts, a midi bowl for slicing and grating into and the main bowl for all jobs including egg whisking, dough making, soups, smoothies, purees, cake making and endless other food processing jobs. With a Magimix food processor you will find it so simple to prepare a range of delectable culinary delights; you will love spending time being creative in your kitchen. There will be no limit to the experimentation that you can enjoy, and the superb technology of this food preparation machine will make it effortless to be efficient in your cookery. With the design and excellent range of accessories and spares available, you will be attempting a whole range of new healthy recipes in quick efficient time and prepare a wide selection of meals that will delight your family and friends, no matter how many you cater for. Please see below for a guide on what each Magimix part does and for more tips and information please click any of the photos on this page to learn more about that product or Special offers.

The range of products now include toasters, coffee makers, juicers, food slicers and many other products to match the food processor.

We are a family run business based in Farnham, Surrey, England who are exclusively Magimix specialists with unparalleled experience in all things products. If you are looking for a new appliance, or an accessory, or a part, we can normally supply from stock.Our service includes parts for even the most elderly Food Processors (they do last rather a long time!), and our dedicated staff are always available for advice, either on 01252 727755 or a visit to our showroom in Farnham.

| | | |
| --- | --- | --- |
| | | |
| Magimix 3200, 3200xl Food processor & spares. | Magimix 4200xl, 4200 Food Processor & parts. | Magimix 5200xl, 5200 Food processor & parts. |




Unique 'auto select' commercial grade induction motor makes it all so easy and quiet. Now with unique 30 year motor guarantee. Conventional food processors are complicated; you have to select the speed. Magimix is so much simpler to use. It automatically adjusts the power to provide the right speed whatever the job. All Magimix models are built around a unique commercial grade induction motor, which puts controlled professional power at your fingertips, effortlessly. Whatever its task, it self-adjusts to maintain constant speed. It's as simple as that.

New switch system ,on, off, pulse , easy to use no speeds to select, to puree press on to chop press on , what could be simplier,also stays flush whilst in operation to stop any spillages getting into machine

1) to 6) Magimix bowl and lid Made of Lexan, our new bowls and lids now come in brilliant white crystal. Their design looks as good as they perform. Most importantly, they are very easy to clean. Fitting or taking off, the new bowls and lids have been designed to avoid any fiddling or fussing. You'll immediately notice how easy they are to use. These come in set of 1)main bowl 2) mini,3) midi, 4/5) lid with funnel,6) pusher.

7) Main blades Main blades are made of Sabatier stainless steel for professional chopping, crushing ice, chopping almonds,blending sauces, mixing soups, simple design just press pulse button to chop or press on to puree, liquidise or mincing.

8) Magimix Dough blade Tough plastic dough blade for kneading bread dough, pasta dough brioche and pastry. Ideal for dough just process the flour and butter, then add the liquid through the feeder tube and process until ball of dough is formed near handle. New design gives

9) Egg whisk A geared egg whisk is supplied with all models. Specially designed geared egg whisk, gears automatically adjust to the job and load. For whipping up egg whites and cream. for meringues, mousses and souffles, simply process until egg whites are stiff.

2mm slicer disc or Fine slicer disc is ideal for 2mm uniform slices from cucumber, sliced cheese or fruits.

and 2mm grater disc. 2mm grater ideal for fine grating carrots .

4mm slicer disc Medium 4mm Slicer is a very popular disc ideal for firm tomatoes or 4mm sliced cheese

and 4mm grater disc with a 4mm grater ideal for carrot shredding or cheese grating.
.

Additional discs and accesories available (** Marked green)

6mm grater disc for Coarse grating disc is Ideal for crunchy coleslaw, apple, cheese, mozzarella shredding cabbage, onions, carrots, shredded potatoes for potato rosti.

** 6mm slicer disc Thick or large slicing disc ideal for preparing vegetables for casseroles, also for eggs peppers, courgettes, kiwi, beetroot, leek, melons, aubergines or for thick game chips (sliced potato fried in the deep fryer.)

** Parmesan disc Ideal for very quick fresh Parmesan, Ice cube grater to make crushed ice, breadcrumbs and to also make grated chocolate for desert toppings.

Blendermix ring - supplied with most food processors this part is used for blending soups, fruit smoothies, pancake batters, milkshakes, breadcrumbs and preparing bases for cheesecake from digestive biscuits.

** Julienne cutter discs there are three types of julienne dics 2x2 mm Ideal for matchstick vegetable strips. A tip for "straight" julienne carrots is to chill the carrots,or use from fridge and place into feed tube horizontally. 2x6 mm Julienne for stir

13) Juice extractor / smoothie makers The juice extractor is available as an extra for the 3200, 4200, 5200 models, ideal for extracting juice from carrots, celery, beetroot and all other vegetables and alsos apples, pears and all hard fruits. will extract from ginger and other heatlhy products the list is endless

14) Citrus press The citrus press comes as standard with the 4200, 5200 and Le Mini but is also available for the 3200. citrus press with Anti splash arm, hinge, 2 x cones for orange, grape fruit juice and small for lime or lemon juice, basket.

15) Spatula The spatula is for cleaning bowls &juice extractor. New ** more Flexible spatula Ideal for cleaning out bowls with one side and juice extractor baskets.with other side, white plastic spatula.

16) Toolbox A tool box is supplied with all machines Ideal for keeping the main bladed knife and sharp discs out of the way in the busy kitchen enviroment. storage for three discs, dough blade main blade and egg whisk.also available is a disc rack which can be wall mounted or left on the counter, for storing up to six discs

17) ma cuisine instruction book
Includes recipes and full instructions on how to get the best out of your food processor . Instruction book for 3200 4200 & 5200 range, includes recipe for soups, starters, main courses, breads, cakes, desserts,128 pages hard back ** new version

The full range of food processors are available now with free delivery on orders over £100. Designed to work better, last longer and now with a 30 year motor and 3 year parts guarantee.
For any more technical information please see below or phone our helpful Trained staff on 01252 727755 Or Click here to shop online
All spares available for all food processors from our online shop
Any questions please ask one of our advisors @
BBS LTD - 01252 727755

Company No. 2747961 Vat Registration Number 591 8084 13

BBS ltd domestic and commercial food Preparation Equipment - Retail and Trade
Back to Information Index
Back to Top