Which Magimix Food Processor

Which Magimix Food Processor??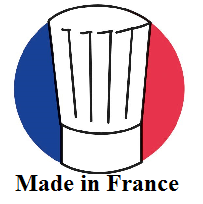 There are many Magimix Food processor models to choose from at BBS ltd, there will always be something to suit your needs and the décor of your kitchen. This guide is to try and give you a little history of the brand and help you pick the best Magimix Food processor for your needs.
Cuisine systeme 5100

Magimix was the original pioneer of the food processor 42 years ago in Burgundy France. By French catering company salesman, Pierre Verdan, he observed the vast amount of time his clients spent in the kitchen chopping, shredding and mixing. He felt there must be an easier way and he produced a simple but effective solution, a bowl with a revolving blade in the base. This first model evolved down the years to the modern version. The parts for the original R1 are still available and BBS ltd sell hundreds of bowls / blades / discs for these each year, they are still going strong and will probably last for years to come.

The modern versions are basically the same "why change something when it works". Designed to work better with the modern kitchens, with celebrity chefs, cookery schools and food writers always insisting on the Magimix food processor for reliability, quietness and robustness.

All models come with 30 year motor guarantee, and 3 years on parts (most car companies do not offer this sort of guarantee!). This gives you confidence that this very successful French company, know they have a product that lasts. The bowls are made of shatterproof BPA free Triton plastic.
The motors are a commercial grade induction motor, which automatically adjusts the power for the task needed. Simple no need to select speeds just controlled power all the time. There is no servicing on these motors they just go on and on. New functions available include the Blendermix feature, fitted with the main blade the blendermix inproves the blender function of you food processor by changing the direction of the liquid from a centrifugal motion to a vortex, the blendermix produces a ultra fine blend allowing you to create your own veloute soups, smoothies, pancake batters and much more.

The Difference

A rough guide is to follow is:

The Magimix Mixers from BBS Ltd are delivered with...

•Main bowl with extra large feed lid and pusher - for mincing, mixing, chopping, kneading, grating, slicing, emulsifying, beating and more.

•Midi bowl with Disc support for slicing and Grating vegetables, fruit and other food preparation,New 30 year motor guarantee

•Mini bowl with Mini Blade for chopping herbs, onions, salad dressings and Baby food.

•2mm slicing disc for thin slices,

•2mm grating disc for fine grating,

•4mm slicing disc For medium slices like tomatoes,

•4mm grating disc very popular for cheese and carrots,

•BlenderMix attachment improves the blender function of the food processor for better soups, pancake batter, milkshakes and smoothies.

•The Magimix dough blade, for Pastry, bread Dough, Pasta dough and Brioche.

•Egg whisk for whipped cream and fluffy meringues.

•The main sabatier stainless blade, for purees, crushing, chopping & liquidising.

•Also includes a instruction book Ma cuisine with over 100 recipes, tips and diagrams.

•Storage Box for attachments.

•Magimix Motor is a Induction motor basically the same as a washing machine and so strong it is guaranteed for 30 years

•All parts are Guaranteed for 3 years for normal domestic use. There is no Commercial warranty with this product.

•More Compact than stand mixers and more versatile. Multi tasking.There are lots of extras you can get depending on jobs you need for your particular Kitchen

BBS ltd will try and Price match any online offers to any other companies - we also offer a discount if you have an old magimix and want to "trade in" for a new one

We are a family run business based in Farnham, Surrey, England who are exclusively Magimix specialists with unparalleled experience in all things products. If you are looking for a new appliance, or an accessory, or a part, we can normally supply from stock.Our service includes parts for even the most elderly Food Processors (they do last rather a long time!), and our dedicated staff are always available for advice, either on 01252 727755 or a visit to our showroom in Farnham.
Back to Information Index
Back to Top