Magimix 5 A Day Ideas

How to get your
5 a day

with a Magimix food processor

Most fruit juices sold commercially in the UK are pasteurized; they are heat treated so they have a longer shelf life and no bacteria, and however this means that most of the nutritional value is taken out, using a Magimix juice extractor you can get fresh juice in a matter of minutes. It`s great to experiment with different vegetables and fruits, you can create exciting tastes and colours whilst getting you your healthy 5 a day.
Green Juice
Green juicing contains much less sugar than fruity counterparts,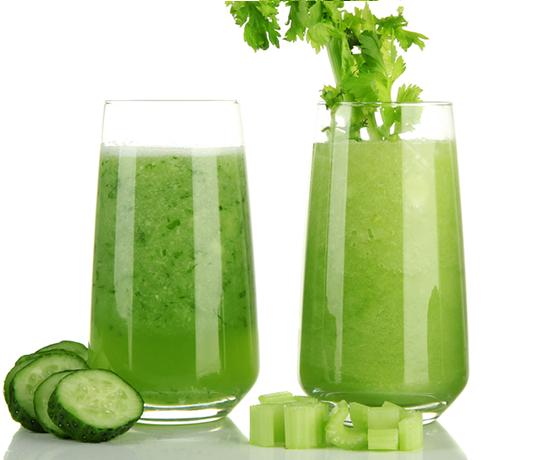 this uses lots of leafy green vegetables and brassica`s such as kale, spinach, chard and broccoli these are packed with beta-carotene, calcium, vitamin C and vitamin k. basically place the Magimix juice extractor attachment push the leaves into the feed tube and the juice simply goes into the bowl, this must be drunk straight away or the juice will oxidise and therefore destroy the nutrients in the juice. You can also use the Magimix Blendermix ring and main blade and simply Blend the greens to a puree this keeps the soluble fibre in the vegetables which is really good for your cholesterol and blood pressure, this is not advisable if you are taking anti depressants, Warfarin and in the first trimester of pregnancy as this speeds up detoxification through the liver, see a doctor if you are worried.
Detox Juice
Ingredients (for 2 glasses): 4 medium-sized carrots, 1 cooked beetroot, ¼ celeriac, and ½ lime.​
Peel the beetroot and wash the carrots and celeriac. Cut the vegetables into pieces.
Process the beetroot in the Magimix juicer or juice extractor first, followed by the celeriac, the lime, then the carrots. You can replace the celeriac with 2 celery sticks. CHEF'S TIP Eliminates toxins and boosts energy levels.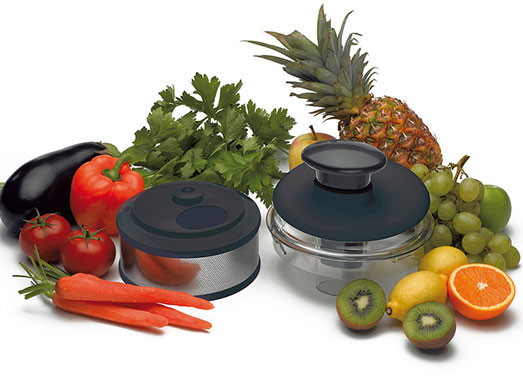 Magimix Mini bowl, Magimix le micro.
Make a Guacamole dip
Preparation: 5 min,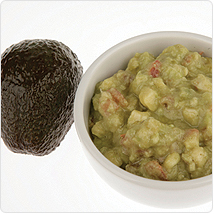 Ingredients (for 1): 2 ripe avocados, 1 tbsp thick crème fraîche, 1 small onion (or spring onion), Tabasco®, juice of 1 lime, olive oil, salt, pepper.
Preparation method
Peel and quarter the onion and place in the Magimix mini bowl. Pulse 3 times. Halve the avocados, discard the stones, scoop out the flesh and cut into large pieces.
Switch your food processor on and add the avocado to the onion via the feed tube, together with the lime juice, cream, a few drops of Tabasco® and a dash of olive oil. Blend for about 1 minute to achieve a smooth puree. Season according to taste. CHEF'S TIP as a finishing touch, add some finely diced tomato.
Magimix main blade and bowl
Make houmous, Beans and pulses are a good source of fibre.
Preparation; 5 mins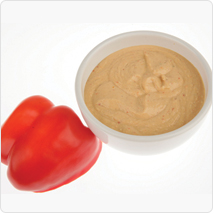 Ingredients, 200g/7oz canned chickpeas, 2 tablespoons lemon juice, 2 garlic cloves, crushed, 1 teaspoons ground cumin, Salt, 100ml/3½fl oz Tahini - sesame seed paste, 4 tbsp water, 2 tablespoons extra virgin olive oil, 1 teaspoons paprika, 4 rounds of pitta bread,
Preparation method
Drain the chickpeas and rinse. Reserve a few whole chick peas for serving. Combine the chickpeas, lemon juice, garlic, cumin, salt, Tahini, and water in the Magimix main bowl, and blend with the Magimix main blade to a creamy purée. Add more lemon juice, garlic, cumin or salt to taste. Turn out into a dinner plate, and make smooth with the back of a spoon. Drizzle with extra virgin olive oil and scatter with the reserved chickpeas. Sprinkle with paprika and serve with pita bread, warmed in a moderate oven for three minutes, and cut into quarters.
Magimix citrus press
Place the citrus fruit onto the magimix bowl or juicer, put small cone on for limes and lemons or use the large cone for oranges and grapefruit.
Kids 5 a day
Getting your kids to eat fruit and vegetables can sometimes be a struggle. Here are a few useful tips!
Spark their curiosity: take them to the market to introduce them to different types of fruit and vegetables. Get them to taste them, touch them or guess their identity (with or without a blindfold). If they don't like something, don't force them. Instead, either try serving it in a different way (e.g. cooked, blended or combined with another ingredient) or else wait a few months (or even years!) Before introducing it again.
The "mystery smoothie": the idea here is to mix fruit and vegetables together (e.g. Popeye's potion, p.30). Kids generally like the sweet taste and surprising colour. The one who identifies all the ingredients first is the winner! Ideal at breakfast time, to get the day off to a flying start, as well as at teatime, to recharge those flagging batteries!
"I made it all by myself!*": encourage your kids to invent their own combinations. It's a good way of using up surplus fruit and vegetables, and can give them a real sense of pride. Every season brings fresh opportunities for their imagination to run free. What's more, the end result is full of natural goodness, with no preservatives or additives… Straws: not strictly necessary, but far more fun!
"Veg art": everything tastes so much better if it's made to look good! If they are imaginatively presented, chopped raw vegetables can really whet kids' appetites! You could even have a competition!
Fruit lollipops: help your kids to make juices or smoothies and fill lollipop moulds with them, perhaps adding some tiny pieces of fruit and a drop of cane syrup if the mixtures are not sweet enough. Freeze the lollipops for 24 hours.
Company No. 2747961 Vat Registration Number 591 8084 13
BBS ltd domestic and commercial food Preparation Equipment - Retail and Trade
Back to Information Index
Back to Top