Magimix Le Micro Chopper Black, Small Quantities 18113
Details:
Magimix Le Micro Black has a 290 watt motor, BPA free bowls one button, ideal for chopping small quantitys including baby foods.only 240mm high and 2kgs - 18104
Description:
Magimix 18113 mini chopper, Black to match the black Food processor, toaster,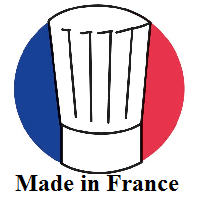 juicer and kettle, the le micro mini chopper features "One pulse button for all features- to ensure precision control and prevent over processing" Le Micro- the magimix new mini chopper has been thoroughly tested with various herbs, spices, nuts, fruit, vegetables, fish and meat to ensure that for each function it produces those faster, consistent results that the home cook demands. It is excellent at finely chopping fruit and cooked vegetables for babies first solid meals. It is also very simple to use, with just one pulse to ensure precision control and prevent over processing of contents. Complete with a colour instruction and recipe book with over 65 ideas, including sauces, dressings, appetisers and baby foods.

The strong bowl and lid have been designed for ease of fitting and removal, whilst maintaining all necessary safety features. Chopped ingredients are easily removed from the bowl using the specially designed mini spatula. Emulsifying attachment- A special plastic blade has been developed and is included for mixing ingredients to produce mayonnaise, vinaigrettes and sauces. Sabatier Stainless Steel mini chopper Blades- the best FRENCH stay-sharp stainless steel. The double stainless steel blades are extremely sharp and angled to chop the food more consistently in the centre of the bowl. Motor The 290 W motor is strong, very fast, and relatively quiet. Guarantee 3 years motor, and 3 years parts and accessories. Product Dimensions -- L120mm, D170mm, H240mm Boxed Dimensions L165mm D210mm H285mm Packed Weight 2kg Unpacked Weight 1.7kg
TECHNICAL DESCRIPTION
Bowl
0.8 litre
Pulse button
precision control
Recipe book
60 ideas
Cleaning spatula
1
Processing capacities:
Ham
200 g
Meat
350 g
Cheese
200 g
Nuts
200 g
Rusks
50 g
Material
0% BPA
Power
290 W
Guarantee
3 years
Dimensions
H240 x L120 x D170 mm
Weight
1.7 kg
"In Stock" is sent Royal mail Tracked 24hrs (before 3pm working days)"
In Stock
Alternative Options

Magimix Le Micro Lid, Food Chopper Lid, ...

Magimix Le Micro Bowl, Chopper Work Bowl...
Back to Top