Magimix Moulis, Masher, Food Mill 4150 5150 4200 5200 Only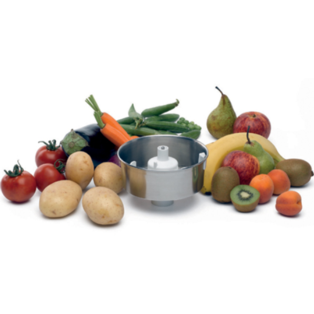 Magimix Reference:
17451M
Details:
The mash and thick puree kit for delicious mashed potato, vegetables, and fruit purees Models 4150, 4200, 5150, 5200, use 17040 for 5200xl 4200xl 3200xl
Description:

This product has a Magimix Three year guarantee for domestic use
Magimix 17451 With this mash attachment, it works like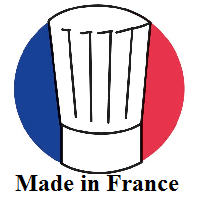 a moulis, the ingredients are processed straight into the food processor bowl, includes a choice of 2 separate mesh discs,the meduim mesh built into bowl for producing mashed potato etc, the smaller is excellent for making pizza sauce from tomatoes and fruit purees, also there is a funnel included to place the smaller fruits and vegetables into before processing.
Please read For Magimix Food processor 4200, 5200, 5150 models - please use the non XL attachment, If the machine a blendermix (to determine this when turned upside down, the machine number will be on rectangular plate this should say the following models - Magimix Blendermix 18426, 18427, 18428, 18429, 18432, 18435, 18434, 18526, 18527, 18528 and 18534 or Magimix XL 18403, 18404, 18422, 18522 should use the XL attachment, this Will not fit any other food processor models, please check !
Recipe idea :Large batch of 100% Organic baby food - use carrots, parsnips, sweet potato or similar root vegetables, put in Magimix Steamer until cooked, then put ingredients into baby food puree maker kit and process. When fully processed take mixture out of bowl, and spoon into rubber ice cube trays, put into freezer overnight, when set hard take out and push out cubes into freezer bags, place back in freezer. To use just take out quantity needed, put in microwave for 1 minute or until hot (check before feeding to baby).
"In Stock" is sent Royal mail Tracked 24hrs (before 3pm working days)"
In Stock
Alternative Options

Magimix Blender Spice Mill, Coffee Grind...
Back to Top