Magimix Four Round Black Feet For Le Duo & Food Processors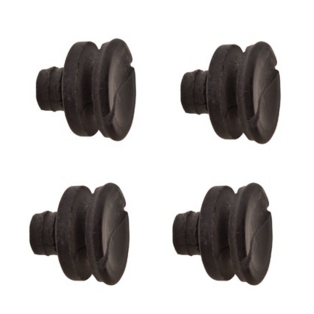 Magimix Reference:
101939-4
Details:
Set of 4 Black Round Rubber feet.Stops machine slipping on work surface. Clean with pan scourer if dirty to rough up surface. 101082 Also for Robot Coupe
Description:

Magimix Feet Black Set of 4 for Food Processor & Le Duo these Round rubber feet are for the Magimix 2100 3100 4100 5100 range, 3200 4200 5200 range, all the Magimix le duo juicer ranges and some Lexpresso coffee makers.
Robot coupe for R101, R201, R211, R301,
R402,

Goods marked "in Stock" will be despatched Same day if ordered before 3pm.
In Stock
Alternative Options

Magimix Round Black Foot x 1 3200 4200 5...

Magimix 4200 Top Case Chrome 18427 18420...
Back to Top