Magimix Le Mini Parmesan Disc for Grating Hard Cheese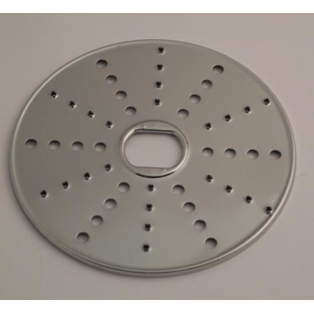 Details:
Ideal for very quick fresh Parmesan, Ice cube grater to make crushed ice, breadcrumbs and to also make grated chocolate for desert toppings. check model
Description:
This product has a Magimix Three year guarantee
Magimix 17647 Parmesan disc for Magimix le mini Can grate all hard cheeses including Romano, Pecorino and Gruyere. Use on Magimix Le Mini food processors Please click here for tips on using discs .

Goods "in stock" Despatched Sameday, if ordered before 2pm - Express Delivery available.
In Stock
Alternative Options
Magimix Le Mini Blendermix Ring - Specia...

Magimix Le Mini 4mm Slicer With 4mm Grat...

Magimix Le Mini & Le Mini Plus Flute...

Magimix Le Mini Top Clear Lid Cover, Le ...

Magimix Le Mini Disc Support Plastic Dis...
Back to Top